Singapore Services
Other than providing free tools and information that are useful to Singapore residents, we try our best to introduce other good services that can be found in Singapore.
We have either tried the services or we know the service providers by person. Therefore, we dare to recommend their services to you at no fee/cost as well. We know this is sweet but we hope you will return us the favour by telling us if they provide good or bad service to you.
Music Lesson
Music helps to cultivate a person. Select a music instrument such as piano for your child to get him started early and let him grow confidence in himself. Smart Tuition Singapore has a list of music teachers with us.
Request for a music teacher
now.
Photography Services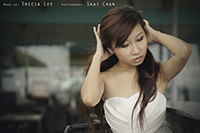 A picture speaks a thousand words. If you want some good photos of you or your loved ones taken, whether it's for graduation, family, pets, or events, you can go to
Skai Chan photography
. View the portfolios and see if you like the photography style.
Youth Grooming & Etiquette Programs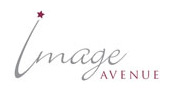 Groom your child to maximize their potential.
A well-mannered child is a joy to have and more well-received by people around them.
Give them a head start over their peers as etiquette isn't a subject taught in school. This workshop is designed to equip them with poise and confidence to interact effectively in social settings.
For more information, please visit
Image Avenue
.
Financial Planning
If you need any help or advice on finacial planning, such as buying of health or life insurance, or making investment, we have a few financial advisors to guide you along. For more information on free financial planning, refer to our
Financial & Insurance Consultation
page.
Real Estate - Buy / Sell / Rent
Need a house to stay in or need an office space to work at? Need to sell or rent any real estate property? We have certificated and experienced property agents who are well-versed in all residential and commercial property in our list. Simply state your contact number and requirements in the
contact us
page, we will get back to you soon.
Personal Training
Need to gain mass, lose weight or keep fit? If you can afford it, engage a personal trainer to help you. Personalised training with proper diet planning to help speed up your plan. Look good, stay in shape and be confident of yourself in front of your pals. We proudly recommend you to our afiliate, the most popular and largest Singapore Personal Trainers company. Do quote "Smart Tuition Singapore" when you visit
pt.com.sg
.
Schools and Corporate Training
R&D Education and Training Services
was set-up to help "bring out the best" in everyone. Their business strategy is to provide people opportunities to renew, recharge and rediscover their talents, skills and abilities, thereby allowing them to better understand themselves for optimum performance. They focus on developing the people factor as a powerful driving force for personal satisfaction and organizational success.
Swimming Coaching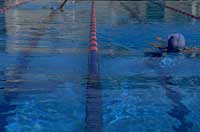 Swimming is one of the most basic skillsets of a human being. A child should start learning swimming from young because it helps a person to keep fit and relax. It is also a huge advantage for a national serviceman to know how to swim. If you want your child to pick up swimming and do not know any good swimming coach, you may
contact us
with your particulars.
Computer Services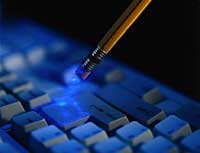 Customized computer setup will enable you to fully utilize your money on hardware and software that you require mostly depending on your usage, such as gaming or office use. If you need such or related services at affordable price, including hardware or software diagnostic/setup/configurate, do
contact us
.
Your Singapore Services here?
If you have other good services in Singapore that you think will benefit our visitors, please
contact us
with details. However, we require you to promise us to receive our visitors with respect and provide the best and cheapest services possible.
Like this page? Share with your friends! Please
link us
in your website/blog!
"Without education we are in a horrible and deadly danger of taking educated people seriously." - Gilbert Keith Chesterton