Home Tutors in Singapore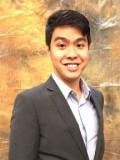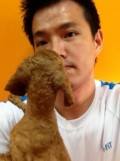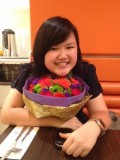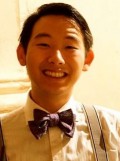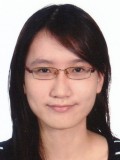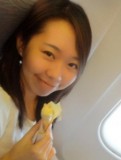 Our
17,000
-strong team of passionate and delicated Singapore home tutors are ready to assist you in tutoring your child to improve his/her grades in school. They include NIE trained current and ex
school teachers
, NIE trainees, full-time tutors, working professionals and undergrads. They have wide variety of skill and knowledge, and are extremely confident in handling most tuition subjects, including the common ones such as Maths, English, Science and Chinese, and even
foreign languages
and
music
theory/instruments.
We judge our home tutors through various methods, such as how detailed they are when they register with us, through emails exchanges and even via phone. Most importantly, we get feedback from parents and students. We do not hesitate to blacklist tutors who have problem with their ethics in order to improve the quality of our home tutor list.
You may search for your ideal home tutors from the list below before you
request for a tutor
from us.
Singapore Home Tutor List
Search / Filter Tutors
- All home tutors are subjected to availability and individual preferences of tuition assignments.
- Home tutors who have updated their profiles will not be available here until our administrators approve their profiles manually.
- Only tutors who have enabled public listing will be listed here.
Singapore Home Tutors
Below is the list of types of home tutors who are ready to assist your child.
Pre-School Tutors
Primary School Tutors
PSLE Chinese tutor
PSLE English tutor
PSLE Higher Chinese tutor
PSLE Malay tutor
PSLE Maths tutor
PSLE Science tutor
PSLE Tamil tutor
Secondary School Tutors
O level A Maths tutor
O level Accounting tutor
O level Biology tutor
O level Biology/Chemistry tutor
O level Chemistry tutor
O level Chinese tutor
O level E Maths tutor
O level English tutor
O level Geography tutor
O level Higher Chinese tutor
O level Hindi tutor
O level History tutor
O level Literature tutor
O level Physics tutor
O level Physics/Chemistry tutor
O level Tamil tutor
Lower secondary Science tutor
Junior College Tutors
A level Accounting tutor
A level AO Chinese tutor
A level Biology tutor
A level Chemistry tutor
A level Computing tutor
A level Economics tutor
A level General Paper (GP) tutor
A level Geography tutor
A level Higher Chinese tutor
A level History tutor
A level Literature tutor
A level Maths tutor
A level Physics tutor
Polytechnic Tutors
Poly Accounting tutor
Poly Business tutor
Poly Computing tutor
Poly Engineering Maths tutor
Poly Management tutor
Music Tutors
Music Clarinet tutor
Music Organ tutor
Music Guitar tutor
Music Piano tutor
Music Saxophone tutor
Music Theory tutor
Music Trumpet tutor
Music Violin tutor
Language Tutors
Language French tutor
Language German tutor
Language Japanese tutor
Language Korean tutor
Language Spanish tutor
Language Tagalog tutor
Language Thai tutor
Language Vietnamese tutor
Language English tutor
Language Mandarin tutor
Language Malay tutor
Language Bahasa Indonesia tutor
Register as part of Personal Tutors Singapore
Register as a Singapore home tutor
to be listed in this page among our team of highly passionate and delicated Singapore personal tutors. Be notified of new
Immediate Singapore tuition assignments
that suit your preferences and accelerate the process of verifying your profile against each tuition assignments' requirements when you request for them.
You have absolutely nothing to lose.
Tips: Home tutors are also known as Tuition Teachers, Tuition Tutors, Private tutors or Personal tutors in Singapore.
Like this page? Share with your friends! Please
link us
in your website/blog!
"Our progress as a nation can be no swifter than our progress in education. The human mind is our fundamental resource." - John F. Kennedy