Smart Tuition Agency Singapore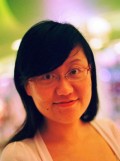 "Specialists in finding home tutors for Pre-school, PSLE, GCE 'O', GCE 'A' & other levels"
Smart Tuition is a Singapore
registered
home tuition agency run by
native Singaporeans
who are well-aware of the education system in Singapore. We are a team of
happy people
who love interacting and helping others. It is our pleasure in assisting you to find a suitable one-to-one and
group
home tutor (tuition teacher).
We prioritise in
verifying
the tutors' qualifications so that they cannot over-declare their qualification. We have an internal rating system to distinguish the outstanding tutors and we note down the interaction and feedback on them. We judge them through the way they fill up the
tutor registration form
, the way they submit their document, the way they interact with us and we also get feedback from parents and students who have interacted with them. Therefore, we can reduce the risk of getting a tutor who is not up to your standard.
We provide free
services
to find a long term tutor for you with absolutely no hidden cost. We are not a charity organisation: we are able to do it because we collect a portion of the tuition fee from the tutor as commission, which means that you will pay the exact amount of tuition fee as agreed between you and the home tutor - no extra money.
Our
tuition agency
can be your
only point of contact
so that you will receive only
filtered home tutors
' details from us and not be flooded by countless enquiries daily from applicants who do not fit your requirements and also do not have anyone to feedback on them (credibility and character). All you have to do is to state your requirements and preferences using our
web form
. Our coordinators will filter our tutors and contact the suitable ones for interview to check their availability and confidence level before recommending them to you.
There is no obligation.
We will not force you to take up any tutor.
Find out more about
why do parents and students choose us
.
Tuition Assignments: How do Tutors get Jobs from us
Smart Tuition is a Singapore registered tuition agency that helps to match tutors with suitable tutoring jobs, known as tuition assignments, from both parents/students and tuition centres.
There are 3 ways a registered tutor can get
tuition assignments
from our tuition agency:
Our coordinators see a suitable match between you and the student, and contact you.
Parents/Students select you directly after viewing your public profile (you can switch it on/off any time).
You apply for individual assignments directly from our tuition assignments list.
Registering as a tutor with us is absolutely free
- there is no registration or administration fee (no hidden fee). We do not force you to take up any tuition assignment. We sustain our services by commissioning
your
first two tutoring weeks' tuition fee (50% of first month)
for each successful match
. We will collect the fee from the parent/student directly and thus you do not need to pay anything upfront.
If you are interested in tutoring to help others while earning some income, whether you are a part-time or full-time tutor, you can join us by filling up the
tutor registration form
as detailed and accurate as possible. Do note that we have to match both you and the parents/students' preferences.
Daily Tuition Assignments Jobs Update

Be notified when there is new tutoring job available. New tuition assignments are bundled up in a single email daily for you. You can unsubscribe at any time.






This is not for registering as tutor. Please read details.
Resources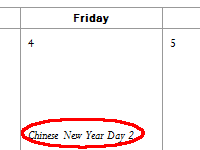 Printable Singapore Calendar Planner
Printable Tuition Time Sheet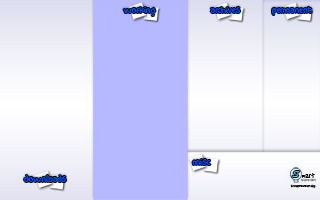 Desktop Wallpaper
Singapore Calendar with Holidays
In our effort to help all Singapore students to find the best private home tutors, we also try to do more to contribute to the society. We are working on
cool and useful stuffs
for students, parents and tutors to download or use via our website. We sincerely hope that you will benefit from our tools and articles.
To date, we have done up tools like
Desktop Wallpaper
, printable
Timetable
,
Tuition Time Sheet
and
Singapore Calendar Planner 2020
. You can use our simple and straightforward
Tuition Fees Budget Calculator
to
plan your tuition fees budget
and we are still working on other tools and articles. We will be pleased if you can contribute ideas or ready-made gadgets to share with everybody.
Like this page? Share with your friends! Please
link us
in your website/blog!
"Let us describe the education of our men. What then is the education to be? Perhaps we could hardly find a better than that which the experience of the past has already discovered, which consists, I believe, in gymnastic, for the body, and music for the mind." - Plato