Maths Tuition Assignments in Singapore
| Code | Tutoring Level | Subject | G | Student's Race | Tuition Rate | Location | TG | TMQ | Apply |
| --- | --- | --- | --- | --- | --- | --- | --- | --- | --- |
| | Primary 5 | Maths & Science | m | SG malay | $25 | Blk 744 Pasir Ris St 71 | f | | details |
| | Primary 2 | English , Maths (optional) | f | SG chinese | $25 | Bishan, St 23, Blk 207 | f | a | details |
| | Primary 5 | Maths | f | US citizen indian | $50 | 772 Bedok Reservoir Road | f | mas | details |
| | Sec 3 | E Maths/ Combine Phy/Chem | f | | $25 | Blk 633 Hougang Ave 8 | f | bac | details |
| | Sec 2E | Maths & Science | f | SG chinese | $25 | Bukit Batok East Ave 5 | | a | details |
| | Primary 5 | Math & Science | m | MY chinese | $30-35 | Block 419 Choa Chu Kang Ave 4 | | | details |
| | Primary 1-5 (Tuition Centre) | English & Maths | m | | $17 | Toa Payoh Lorong 6 | | | details |
| | Primary 5 | Maths, Science, English | m | SG chinese | $15 | Jervois Lane (Next to Crescent Girls' School) | f | bac | details |
| | Sec 4E | Combined Science (physics & Chemistry), E Math | f | SG chinese | $20 | Tampines Street 91, Block 930 | f | a | details |
| | Primary 5 | Maths | m | SG chinese | $40-50 | Blk 816 Jellicoe Rd (walking Dis.fm Lavender Mrt) | | bac | details |
| | NUS High Yr 4 | Physic and Maths | f | Chinese | $30-35 | Blk 237 Hougang St 21 ( Koven MRT ) | | | details |
| | sec 4 olevel | Pure Physics and Maths | | | $50-80 | Jalan Pari Burong ( 15-20mins Walk From Tanah Merah Station) | | | details |
| | primary 5 st anthony | English Maths Science | f | chinese | $25 | Near Gombak Mrt, 650345 | f | bac | details |
| | Sec 2N | Maths | f | SG malay | $30 | Blk 163 Simei Road | f | | details |
| | sec 4 express | A maths | f | Chinese | $40-45 | tampines 520360 | f | | details |
| | Sec 4N | Math, Physics/chemistry | f | SG malay | $25 | Bedok South Ave 3 | f | bac | details |
| | IB sec 1 | maths, science, chinese | f | Malay | $35-40 | cck street 52 680562, yew tee mrt | | bac | details |
| | PSLE pri 6 | Science and Maths | f | chinese | $45 | Tanah Merah Mrt (walking distance, 8mins) 486218 | | bac | details |
| | Primary 5 | Maths | f | SG chinese | $30 | Bright Hill Dr | f | | details |
| | Primary 3 | English, Math & Science | f | SG chinese | $25 | 160B Punggol Central (to be conducted at tutor's place) | f | dip | details |
| | Sec 4E | A Maths, Chemistry | m | SG indian | $35 | Jurong East St 21 | | | details |
| | JC 1 | H2 Maths | f | SG chinese | $33 | Jurong West St 74 | f | a | details |
| | Primary 1 | Maths | m | SG chinese | $45 | Blk 271A Seng Kang Central | | bac | details |
| | primary 5, sec 1(IP) | p5 maths, sec1 science | | Thai chinese | $50 | Orchard Road | | | details |
| | Primary 5, 3 and 1 | English, Maths and Science | m | SG malay | $15 or 20 | Blk 626 Ang Mo Kio Avenue 4 | f | a | details |
| | Primary 6 | Maths and Science | f | SG chinese | $25 | Blk 86, Telok Blangah Heights | f | bac | details |
| | Primary 5 | English, Maths, Science | f | SG chinese | $25-30 | 640 Jurong West St 61 | f | a | details |
| | Sec 3E and Pri 1 | E maths (sec 3) Chinese (P1) | f | Chinese | $35-40 | Farrer Road | f | bac | details |
| | Primary 1 | English, Maths & Malay | m | SG malay | $20 | Mei Ling Street Blk 154 | f | dip | details |
| | Primary 4 | Maths | f | SG chinese | $10-15 | Blk 289 Yishun Ave 6 | f | | details |
| | Primary 1 | Maths | f | SG chinese | $30 | Robertson quay, rivergate | f | o | details |
| | P5 | Maths | m | Chinese | $30-40 | Lorong Marican ( 10 mins walk from MRT ) | | | details |
| | Primary 4 St Hilda's | maths english and science | f | Chinese | $20 | Bedok Reservoir 470765 | | bac | details |
| | Primary 2 Twins St Hilda's | english maths including creative | f | Chinese | $25-30 | Bedok Reservoir 470765 | | bac | details |
| | P2 | English/Maths | f | Chinese | $30-40 | Blk 45 Telok Blangah Drive | f | bac | details |
G refers to Student's Gender

TG refers to Tutor's Gender

f = Female only
m = Male only

TMQ refers to Tutor's minimal qualification

o = 'O' level
a = 'A' level
dip = Diploma
bac = Bachelor
mas = Master
phd = PhD

Like this page? Share with your friends! Please
link us
in your website/blog!
"The principle goal of education is to create men who are capable of doing new things, not simply of repeating what other generations have done -- men who are creative, inventive and discoverers." - Jean Piaget
Parents, Call/SMS us now!
Strictly for parents & students.

Tricia:
9621 0701
(9am - 6pm daily)

Eng Teck:
9748 1660
(6pm - 9pm daily)
(24/7 available)
Enquiry from Tutors


Please read FAQ first!
(24/7 available)
Daily Tuition Assignments Jobs Update
Be notified when there is new tutoring job available. New tuition assignments are bundled up in a single email daily for you. You can unsubscribe at any time.


This is not for registering as tutor.
Please read details.
Yoga Classes in Singapore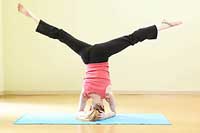 Smart Tuition has started an exclusive partnership with Yogavihara. Find out about the special rate for taking up
yoga classes
at Tanjong Pagar!
Personal Tutors Needed!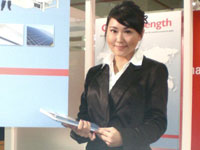 We believe that tutoring requires lots of patience and creativity. If you have the passion and are keen to be a home tutor, do
register as a tutor
to become part of our passionate and dedicated team now.
Testimonials
Smart Tuition Singapore has helped my daughter find a caring and effective tutor. My daughter shows more interest in her studies now, especially in Mathematics. Hope you get a suitable tutor through their excellent service as well! - Mrs Ng
Tutor Michelle prepared our daughter successfully for her 'O' Level Examination within a very short period of time. We did not expect her to be able to get into a Junior College with her usual results. We were very pleasantly surprised and thoroughly satisfied with Smart Tuition's Tutor recommendation and would strongly recommend Smart Tuition to all other smart parents. - Mr and Mrs Tan
Feedback Needed
Home tutor, Private tutor?
In Singapore, tuition teacher is also known as tuition tutor, home tutor, private tutor or personal tutor.
Our Affilates

Smart Tuition is a proud affiliate of
Smoke For What
,
Life is so Beautiful
and
We Love Singapore
because we believe in creating healthy bodies and minds for the future generation of Singapore.