English Tuition Assignments in Singapore
| Code | Tutoring Level | Subject | G | Student's Race | Tuition Rate | Location | TG | TMQ | Apply |
| --- | --- | --- | --- | --- | --- | --- | --- | --- | --- |
| | Pre-School | English, Chinese | f | SG chinese | $25 | Pasir Ris Block 214 | f | bac | details |
| | JC 1 | Econs H2, History H2, GP H1 | f | SG chinese | $40 | Blk 83 Strathmore Avenue | | | details |
| | Primary 5 | Math, Science, English & Chinese | f | SG chinese | $45 | Paya Lebar Walk | | bac | details |
| | Primary 2 | Math, English, Malay | m | SG malay | $10 | Hdb Segar Palmview, 550a Segar Road | | | details |
| | Primary 4 | Math, English, Science, Malay | m | SG malay | $10 | HDB Segar Palmview, 550A Segar Road | | | details |
| | Primary 5 | English, Math, Science | m | SG chinese | $40 | 72 Bayshore Road | | bac | details |
| | Pre-School | English | m | SG chinese | $25 | Admiralty Drive | | | details |
| | P5 | English and Maths | | Chinese | $25-35 | Blk 216 Jurong East St 21 | | bac | details |
| | grade 7, sec 1 | English | f | indian | $50 | Orchard Area | | | details |
| | Primary 4 | English, Maths, Science & Malay | m | SG malay | $10 | Blk 314b Punggol Way | | | details |
| | Primary 3 | English, Math, Science | m | SG indian | $25 | Blk 412 Saujana Rd | m | | details |
| | Primary 6 | English, Maths, Science | m | SG malay | $20 | Punggol Edgefield Plains | f | dip | details |
| | Sec 4E | English, A & E Maths, Physics, Chem, POA | m | SG indian | $30 | Choa Chu Kang St 51 | | a | details |
| | grade 7, sec 1 | English | f | indian | $50 | orchard area | | | details |
| | Primary 2 | English & Maths | m | SG chinese | $20 | Blk 201d Compassvale Drive | m | bac | details |
| | Primary 1 | English | m | Chinese | $25-30 | Cantonment Close 081008 | | bac | details |
| | Primary 5 | English, Math, Science | f | SG chinese | $25 | Blk 9 Eunos Crescent | f | a | details |
| | Primary 5 | English, Maths & Science | m | SG chinese | $30 | Jurong West St 61 | f | | details |
| | Primary 1 | English | m | Chinese | $25-30 | Cantonment Close 081008 | | bac | details |
| | JC 1 | H1 Art & GP, H2 Economics, History | f | SG chinese | $40 | 581 Pasir Ris St 53 | | a | details |
| | Sec 1N | English, Maths, Science, Computer | f | SG chinese | $30 | 441b Fernvale Rd | f | | details |
| | Grade 5 | English Writing | m | Chinese | $35 | 20 Pasir Ris Link | | bac | details |
| | Grade 5 | English Writing | m | Chinese | $35 | 20 pasir ris link | | bac | details |
| | Primary 2 | English & Malay | m | SG malay | $10 | 107 Commonwealth Crescent | | | details |
| | Grade 5 | English Writing | m | Chinese | $35 | Near downtown east MRT station | | bac | details |
G refers to Student's Gender

TG refers to Tutor's Gender

f = Female only
m = Male only

TMQ refers to Tutor's minimal qualification

o = 'O' level
a = 'A' level
dip = Diploma
bac = Bachelor
mas = Master
phd = PhD

Like this page? Share with your friends! Please
link us
in your website/blog!
"According to this conception, the sole function of education was to open the way to thinking and knowing, and the school, as the outstanding organ for the people's education, must serve that end exclusively." - Albert Einstein
Parents, Call/SMS us now!
Strictly for parents & students.

Tricia:
9-6210-701
(9am - 9pm daily)

Mr Ong:
9-7481-660
(6pm - 9pm daily)
(24/7 available)
Enquiry from Tutors


Please read FAQ first!
(24/7 available)
Daily Tuition Assignments Jobs Update
Be notified when there is new tutoring job available. New tuition assignments are bundled up in a single email daily for you. You can unsubscribe at any time.


This is not for registering as tutor.
Please read details.
Tuition Tutors Needed!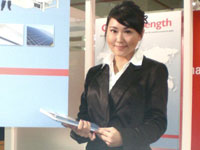 We believe that tutoring requires lots of patience and creativity. If you have the passion and are keen to be a home tutor, do
register as a tutor
to become part of our passionate and dedicated team now.
Testimonials
Smart Tuition Singapore has helped my daughter find a caring and effective tutor. My daughter shows more interest in her studies now, especially in Mathematics. Hope you get a suitable tutor through their excellent service as well! - Mrs Ng
Tutor Michelle prepared our daughter successfully for her 'O' Level Examination within a very short period of time. We did not expect her to be able to get into a Junior College with her usual results. We were very pleasantly surprised and thoroughly satisfied with Smart Tuition's Tutor recommendation and would strongly recommend Smart Tuition to all other smart parents. - Mr and Mrs Tan
Feedback Needed
If you wish to comment about our services, give testimonial to a tutor or report on any bug, do
contact us
!
Our Affilates

Smart Tuition is a proud affiliate of
Smoke For What
,
Life is so Beautiful
and
We Love Singapore
because we believe in creating healthy bodies and minds for the future generation of Singapore.
Photography Services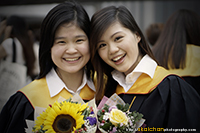 Local
photographer
for portrait and event photoshoot, such as graduation, birthday... etc.