Chinese Tuition in Singapore
Chinese language (known as mother tongue or second language in Singapore) is one of the most interesting but toughest languages to pick up. As more Singaporeans are English educated, the lack of communication through Chinese language is causing the ineptness for the younger generation.
Importance of Chinese Language in Singapore
Chinese in School

Singapore's education requires every Chinese student to pick up both English and Chinese languages. Even though all subjects in Singapore's schools are based on English, Chinese language is a subject by itself; whether your child likes it or not, it will affect your child's overall grades. Your child has to start taking the Chinese language subject from pre-school to primary school, and from secondary school to junior college.

Chinese Language and the Working World

With the open of China's market, there is also a high chance for your child to get in touch with a Chinese from China to do business in future. It is an advantage over foreigners to be bilingual, so that Singaporeans can remain competitive in the working society.

Chinese Language and Our Social Life

Majority of the population in Singapore are Chinese. Moreover, with the opening of the floodgate to Chinese talents from China, everyone has to keep up with a good standard of Chinese language in order to interact better with the foreign talents.

Many Chinese drama shows, fiction and non-fictional, are actually related on China's history. If you know nothing about China's history, you may not be able to appreciate the shows well.

Chinese Language and Our Culture

The Chinese culture has thousands' years of history. There are many great values for us to pick up. Chinese should never give up our roots.
Ways to Learn Chinese Mandarin
Cultivate Your Interest

You can increase your interest for the Chinese language through understanding the Chinese's history and culture. Chinese is a fascinating language and that is why many foreigners are interested to learn and take up the language. You can try watching some Chinese historical drama shows to know more. Some of the famous stories are Romance of the Three Kingdoms and The Legend of the Condor Heroes (fictitious). Some people begin with Chinese chess or tea appreciation. Others take up Wushu or calligraphy lessons.

Gaming

Learn Chinese Mandarin in a fun way will help you to pick up the language faster. Through gaming, you get excitements, which will increase your ability to learn. Some schools have designed simple card games for the kids to pick up Chinese in a more interesting way.

Singing

You can pick up many new Chinese words through singing. Every song has different lyrics and thus it is a good platform for every Chinese learner to explore. You have to also learn to pronounce each word properly and thus it will aid in your Chinese oral skill.

Taking Down Notes

If you are learning something new and not using it frequently, there is a high tendency for you to forget it. By taking down notes, you will be able to refer to it when necessary or you want to do some revisions. It is also a good way to re-enforce the knowledge by writing.

Find a Chinese tutor

Learning a language by yourself is never faster than having an experienced person to guide you along, especially for beginners. By getting a Chinese home tutor, you can pick up the basics better and faster.
Chinese Tutors in Singapore
There are many Chinese tutors in Singapore. Putting aside their qualifications, we can easily separate them into two groups - Chinese tutors born in Singapore and China. Each group has its own advantages and disadvantages over another. It is up to individual's preference to engage which type of tutor. Smart Tuition has a large number of reliable Chinese tutors for you to select.
Native Chinese Tutors

Chinese tutors born in Singapore are generally more well-aware of the education system. Apart from the much older generation, most of them are equipped with good English language skill, which is good to clarify contents to the students. Due to the same culture, it is also much easier for them to communicate with the students.

China-born Chinese Tutors

Chinese who come over from China are most likely to be strong in their first language - Chinese. This is perhaps their greatest advantage over Singapore-born Chinese tutors. However, apart from those who come over since young, many of them have strong accent and are rather weak in English language.

(Absolutely free with no hidden cost!)
Like this page? Share with your friends! Please
link us
in your website/blog!
"If a doctor, lawyer, or dentist had 40 people in his office at one time, all of whom had different needs, and some of whom didn't want to be there and were causing trouble, and the doctor, lawyer, or dentist, without assistance, had to treat them all with professional excellence for nine months, then he might have some conception of the classroom teacher's job." - Donald D. Quinn
Parents, Call/SMS us now!
Strictly for parents & students.

Tricia:
9-6210-701
(9am - 9pm daily)
(24/7 available)
Enquiry from Tutors


Please read FAQ first!
(24/7 available)
Daily Tuition Assignments Jobs Update
Be notified when there is new tutoring job available. New tuition assignments are bundled up in a single email daily for you. You can unsubscribe at any time.


This is not for registering as tutor.
Please read details.
Tuition Tutors Needed!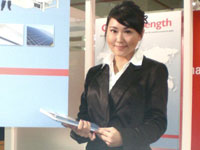 We believe that tutoring requires lots of patience and creativity. If you have the passion and are keen to be a home tutor, do
register as a tutor
to become part of our passionate and dedicated team now.
Testimonials
Smart Tuition Singapore has helped my daughter find a caring and effective tutor. My daughter shows more interest in her studies now, especially in Mathematics. Hope you get a suitable tutor through their excellent service as well! - Mrs Ng
Tutor Michelle prepared our daughter successfully for her 'O' Level Examination within a very short period of time. We did not expect her to be able to get into a Junior College with her usual results. We were very pleasantly surprised and thoroughly satisfied with Smart Tuition's Tutor recommendation and would strongly recommend Smart Tuition to all other smart parents. - Mr and Mrs Tan
Feedback Needed
If you wish to comment about our services, give testimonial to a tutor or report on any bug, do
contact us
!
Our Affilates

Smart Tuition is a proud affiliate of
Smoke For What
,
Life is so Beautiful
and
We Love Singapore
because we believe in creating healthy bodies and minds for the future generation of Singapore.
Photography Services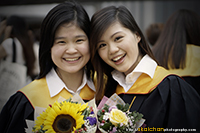 Local
photographer
for portrait and event photoshoot, such as graduation, birthday... etc.