Boon Siew John (Tan)   |   Tutor ID: 14531
IDENTIFICATION VERIFIED

Highest qualification verified: Bachelor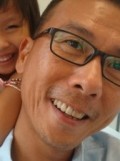 Basic

Gender:
male
Age:
51
Nationality:
Singaporean
Race:
chinese
Tutoring Experience:
17 years

Education History

Highest Qualification:
Bachelor
NIE trained:
No
Integrated Programme:
No
Secondary School:
Pei Dao Secondary School
Junior College / Polytechnic:
Serangoon Junior College (Science)

University:
Curtin University of Technology (Mathematics (1st Class Honours))

Results:
'O' Level :-
1.) English Language : B3
2.) Literature in English : B4
3.) Mathematics D : A1
4.) Additional Mathematics : A2
5.) Science (Phy/Chem) : A1
6.) Chinese as a Second Language : A1

'A' Level :-
1.) Economics : E
2.) Mathematics C : C
3.) Physics : E
4.) Chinese as a Second Language : C6

Preferences

Minimal Expected Rate:
$30
Student's Gender:
No preference
Tutoring Location:
North, East, Most East
Teaching IP Students:
No

Tutoring Subjects

Pre-School:
-
Primary School:
Maths
'O' Level:
A Maths, E Maths
'A' Level:
-
Polytechnic and above:
-
Music:
-
Foreign Language:
-

Self Introduction

MATHS TUTORING EXPERIENCE – OVER 9 YEARS
--------------------------------- -------
Reliable, Sincere, Detailed and Frank professional with 9 over years part-time private home tutoring experience in teaching mathematics (In Year 1996, from Year 1998 to 2005 and from Dec 2014 onwards) to Primary School and Secondary School students.

MATHS TUTORING MAIN ACHIEVEMENTS
-------------------------- ------
* Assisted a student who failed his O Level E Maths twice to score a B3 in his third attempt within a span of 4 - 5 months by tutoring him 2 - 3 times a week.
* All students attained at least a grade B equivalent mark. Majority scored distinctions, including a twin from Raffles Institution.
* Ability to build strong relationships with students supported by mutual respects
* Capability to initiate students to self derive the solutions to mathematical questions
* Skilled to teach with patient and persistently

SELF-INTRODUCTION WRITE-UP
--------------------------
I am an experienced Maths Tutor and I am very good in imparting my mathematical knowledge to students through guiding them using logical thinking and derive the mathematical answers themselves. I do not focus on teaching but steering the students to construct out and derive the solutions themselves so that they can truly comprehend the mathematical concepts and remember these concepts without much fuss. I can relate to students very well especially those who are mischievous and rebellious. I did not do well in my 'A' Level due to my rebellious character during my teenager time. Nonetheless my academic learning in maths was back on track during my university years and I obtained a First Class Honours in Mathematics with an average score of 91.2%. I am able to steer my students to score well in maths one way or another. Getting A1 is within reach for anybody who really put an effort into it and I certainly can guide him/her to attain that.
∴   Registered: 10 Dec 2014 ↵   Last Login: 26 May 2017 ↵   Last Modified: 01 Jul 2015 ↵
Notes for clients:
Tuition rates of all home tutor are subjected to many factors, such as level of student and subject. The "Minimal Expected Rate" does not necessary apply to you or your child.
Smart Tuition verifies only the identity and qualification of our home tutors, and the results are indicated at the top of the page and under the tutor's name.
Smart Tuition has warned our home tutors regarding the accuracy of the information provided and we bear no responsibility for any wrong or inaccurate information stated.
The contents may not be updated timely by the individual tutor despite he/she can login to update or delete the profile at any point of time.
The tutor is subjected to his/her availability and Smart Tuition will recommend other suitable tutors to you if the tutor is not available.
There is no free trial of lesson. You can, however, change the tutor after any lesson if he/she is not up to your standard.
Please indicate the tutor's ID in the request form if you find him/her suitable.
About our tutors:
Every tutor signs up with us on his/her own accord and our team is overwhelmed with a large pool of talents - we do not and neither need to buy any tutor's data.
This tutor's profile is viewable because he/she has enabled the optional public listing feature, which can be disabled after logging into the account. This means that some of our fantastic tutors can only be viewed by our coordinators.
To remove this profile, as agreed in the service agreement during registration, this tutor has to log in and delete the account manually instead of approaching us.
Like this page? Share with your friends! Please
link us
in your website/blog!
"It is no small mischief to a boy, that many of the best years of his life should be devoted to the learning of what can never be of any real use to any human being. His mind is necessarily rendered frivolous and superficial by the long habit of attaching importance to words instead of things; to sound instead of sense." - William Cobbett