Home Tutor ID: 9804
Edmund (Goh)
IDENTIFICATION VERIFIED

Qualification verified: 'A' level


| | |
| --- | --- |
| Age: | 25 |
| Gender: | male |
| Nationality: | Singaporean |
| Race: | chinese |

Tutoring Experience:
6 years

Highest Qualification:
'A' level
Education History

NIE trained:
No
Integrated Programme:
Integrated Programme
Secondary School:
River Valley High School
Junior College / Polytechnic:
River Valley High School (Math, Chemistry, Physics, History)

University:
National University of Singapore (Political Science & Sociology Dble M)
(Currently attending)
Results:
NUS Bachelor of Arts Program:
CAP - 4.44/5.00

IP Results:
GPA: 3.8 out of 4.0

'O' Level:
A2 for Higher Chinese

A Level:
A for GP (in 2010 and 2012)
A for History
B for Physics
B for Chemistry

Preferences

Minimal Expected Rate:
$30
Student's Gender:
No preference
Tutoring Location:
Most West, West, Central/City, North West, East, Most East, North East
Teaching IP Students:
IP only

Tutoring Subjects

Pre-School:
-
Primary School:
English, Maths, Science
'O' Level:
A Maths, E Maths, English, History, Physics, Physics/Chemistry, Science (lower sec), Social Studies
'A' Level:
General Paper (GP), History, Project Work
Polytechnic and above:
-
Music:
-
Foreign Language:
-

Self Introduction

I am currently pursuing a Bachelors of Social Science DOUBLE MAJORS Program from the National University of Singapore (NUS) for Political Science and Sociology.
I am also a NUS Overseas College Scholarship Recipient.
I also come with life coaching experience and is well travelled having worked in Cambodia and India.

I graduated from River Valley High School Integrated Programme in 2010.

The main subjects I believe I can help best in are:

For Primary level, I specialize in EMS.
I have strong foundations in math, sciences and languages and have prior experiences coaching primary school students as a private tutor and as a volunteer. In the past two years, I have taught 3 primary six students in EMS and all have showed at least an two grade-point improvement in their results. One of my student who I taught for P6 science improved her result of 60s region to 80plus and even topped her class. Another of my student also obtained A for English for her PSLE.

For Secondary/IP level, I specialize in English, Math (A and E), Physics and History. I have taught three O level students in the past two years for English, History, Math and Physics. All my students have shown marked improvements in their results after imparting them not only the knowledge but also motivating them and equipping them with effective study skills.

For my final year exam during Year 4, I have gotten a GPA of 3.8 out 4 getting A for all my subjects. My grades were consistently good while having to manage with many of my CCA commitments.
As I am from a low income family, I have not enjoyed the benefits of a tution but instead took upon learning and studying myself with input from my kins and teachers.
Hence, I have developed my own studying techniques and imbued a strong foundation in the major subjects.

For A Level, I specialize in General Paper and History with experience in excelling with both of the subjects. In my NUS Double Majors program of Political Science and Sociology, I am well equipped in current affairs, social issues and contemporary debates.

I have gotten A for GP and History and B for Chemistry and Physics, improving drastically from my previous year results
Equipped with this experience and going against all odds, having to cope with my NS responsibilities, the marked improvement in my results have shown that I have managed to grasp the key components allowing us to excel in the A Level Examinations.
Thus, I will be able to share with you this experience and teach you the skills needed to improve on your current results and cope with A Levels at a holistic approach.

Results of major exams:
PSLE - 256 (w/ Higher Chinese)
'O' Level Higher Chinese - A2
HSK - Advanced Level 9
IP Year 4 exam - GPA 3.8 out of 4.0.
A Level GP - A, History - A, Physics - B and Chemistry - B.

Past Tutoring experiences include primary 3 and 4 students in all subjects and my past students got A for their English and Chinese.
Similarly, I do provide GP tuitions for JC students.

Personal Achievements:
DSTA JC Scholarship Award
Multiple CCA achievements and leadership positions in schools.

For proof of certificates and my school's official personal account of me, you can email me at the address provided above.I can provide you with the scanned relevant documents for verification.
∴   Registered: 09 Dec 2012 ↵   Last Login: 16 Jan 2015 ↵   Last Modified: 16 Jan 2015 ↵
Notes:
Tuition rates of all home tutor are subjected to many factors, such as level of tutee and subject. The "Minimal Expected Rate" does not necessary apply to you or your child.
Smart Tuition verifies only the identity and qualification of our home tutors, and the results are indicated at the top of the page and under the tutor's name.
Smart Tuition has warned our home tutors regarding the accuracy of the information provided and we bear no responsibility for any wrong or inaccurate information stated.
The contents may not be updated timely by the individual tutor despite he/she can login to update or delete the profile at any point of time.
The tutor is subjected to his/her availability and Smart Tuition will recommend other suitable tutors to you if the tutor is not available.
There is no free trial of lesson. You can, however, change the tutor after any lesson if he/she is not up to your standard.
Please indicate the tutor's ID in the request form if you find him/her suitable.
Like this page? Share with your friends! Please
link us
in your website/blog!
"When my first wife & I began the school, we had one main idea: to make the school fit the child - instead of making the child fit the school" - A. S. Neil
Parents, Call/SMS us now!
Strictly for parents & students.

Tricia:
9-6210-701
(9am - 9pm daily)
(24/7 available)
Enquiry from Tutors


Please read FAQ first!
(24/7 available)
Daily Tuition Assignments Jobs Update
Be notified when there is new tutoring job available. New tuition assignments are bundled up in a single email daily for you. You can unsubscribe at any time.


This is not for registering as tutor.
Please read details.
Tuition Tutors Needed!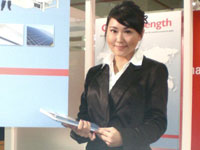 We believe that tutoring requires lots of patience and creativity. If you have the passion and are keen to be a home tutor, do
register as a tutor
to become part of our passionate and dedicated team now.
Testimonials
Smart Tuition Singapore has helped my daughter find a caring and effective tutor. My daughter shows more interest in her studies now, especially in Mathematics. Hope you get a suitable tutor through their excellent service as well! - Mrs Ng
Tutor Michelle prepared our daughter successfully for her 'O' Level Examination within a very short period of time. We did not expect her to be able to get into a Junior College with her usual results. We were very pleasantly surprised and thoroughly satisfied with Smart Tuition's Tutor recommendation and would strongly recommend Smart Tuition to all other smart parents. - Mr and Mrs Tan
Feedback Needed
If you wish to comment about our services, give testimonial to a tutor or report on any bug, do
contact us
!
Our Affilates
Photography Services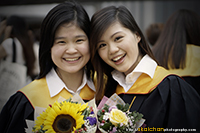 Local
photographer
for portrait and event photoshoot, such as graduation, birthday... etc.