Home Tutor ID: 8367
Miao Ling (Yee)
IDENTIFICATION VERIFIED

Qualification verified: 'A' level


| | |
| --- | --- |
| Age: | 28 |
| Gender: | female |
| Nationality: | Singaporean |
| Race: | chinese |

Tutoring Experience:
7 years

Highest Qualification:
'A' level
Education History

NIE trained:
No
Integrated Programme:
Integrated Programme
Secondary School:
Raffles Girls' School (Secondary)
Junior College / Polytechnic:
Raffles Junior College (General Paper, Economics, Geography)

University:
Nanyang Technological University Singapo (Bachelor of Engineering in Information E)
(Currently attending)
Results:
'O' Level
Higher Chinese- A2
English - B/2.8
Mathematics - B/2.8
Geography - A/3.6
Social Studies - A/3.6
Biology - B+/3.2
Physics - B+/3.2
Chemistry - D/1.6

'A Levels'
General Paper - A
Economics - B
Geography - C

Preferences

Minimal Expected Rate:
$25
Student's Gender:
No preference
Tutoring Location:
West, Central/City, East
Teaching IP Students:
IP only

Tutoring Subjects

Pre-School:
-
Primary School:
English, Maths, Science
'O' Level:
A Maths, Biology, Biology/Chemistry, Chemistry, E Maths, English, Geography, Physics, Physics/Chemistry, Science (lower sec), Social Studies
'A' Level:
Economics, General Paper (GP), Geography
Polytechnic and above:
Computing
Music:
-
Foreign Language:
English as a Foreign Language, Mandarin as a Foreign Language

Self Introduction

I have more than 5 years of experience, teaching students from primary level to JC. I will usually teach the students tips in order to score as high marks as possible in exams. I will prepare your children according to the MOE syllabus and teach them how to answer the questions, according to the marking schemes of major exams, in order to score as high marks as possible.

Besides assessment books, I also often give my students practice questions, focusing on exam-oriented questions, which I've picked out for additional practices. I'll also print out notes for students for various subjects. For students taking national exams, I will usually print out past year papers from other schools for them to practice on.

I definitely always come prepared even for the first lesson, which is why I often tell agencies to give me at least a few days preparation before the first lesson.

Recently, I've also started creating my own study guides, with checklists and practices, for the various O Level subjects. It's a pretty big undertaking, so hopefully I can be done within a few months.

My teaching style is generally very informal, so most of my students treat me an older friend here to teach them, rather than a teacher. However I can be strict towards my students, if it comes down to it. Most of my long-time students engaged my tutoring services in Primary School (PSLE). They felt comfortable and confident in my teaching methods and continued tuition into Secondary School.

I usually motivate students by trying to frame things in real life and use different techniques to help students understand concepts, depending on their learning style. So for example, if a student is more receptive to mnemonics , I will try to use easy to remember mnemonics to help them remember formulas or terms. I try to link concepts and ideas within each topic with other topics in the syllabus to help students understand why something is important and how they can use their knowledge across topics, because very often that's how exam questions are usually set actually.

I've taught many different types of students before, including foreign students, such as a student from China (Coleman College), a student from Korea (Singapore American School). I've also had experiences teaching ADHD students as well.


Testimonials:
Khatijatul Kubrah
Outram Secondary School
-Maths and Combine Science (Chemistry). -Very engaging and goes an extra mile and helps me with my ither subjects too. Uses creative ideas so that i am able to memorise a certain formula. I have improved tremendously from the starting of the year till now especially my maths. I was getting F9 and for my prelims i got B4.

Helena Woo
Queensway Secondary School
My 2nd Son got Miao Ling Yee to tutor him in his retake of the JC General Paper years back. His grade improved to a B and we were very thankful! Miao Ling also has the ability and patience to teach all levels , from Primary to Tertiary. Hence, we also got her to tutor my youngest Son, then in his upper Primary levels and follow up till his Secondary levels now. Subjects tutored are English and Mathematics. He has been consistently obtaining good grades in both subjects. Miao Ling is a very dedicated and conscientious tutor. She makes an effort in her presentation of the subjects' core concepts and prepares her lessons very well. Miao Ling does not hesitate to spend more time beyond lesson hours, to ensure my youngest Son understands what has been taught. Miao Ling also goes the extra mile to check with him on other subjects that she is not tutoring, on whatever queries that she can help. Miao Ling is indeeed the Sterling Tutor to go to, for your children's educational needs!
∴   Registered: 13 Jul 2012 ↵   Last Login: 04 Jan 2017 ↵   Last Modified: 16 Nov 2016 ↵
Notes:
Tuition rates of all home tutor are subjected to many factors, such as level of tutee and subject. The "Minimal Expected Rate" does not necessary apply to you or your child.
Smart Tuition verifies only the identity and qualification of our home tutors, and the results are indicated at the top of the page and under the tutor's name.
Smart Tuition has warned our home tutors regarding the accuracy of the information provided and we bear no responsibility for any wrong or inaccurate information stated.
The contents may not be updated timely by the individual tutor despite he/she can login to update or delete the profile at any point of time.
The tutor is subjected to his/her availability and Smart Tuition will recommend other suitable tutors to you if the tutor is not available.
There is no free trial of lesson. You can, however, change the tutor after any lesson if he/she is not up to your standard.
Please indicate the tutor's ID in the request form if you find him/her suitable.
Like this page? Share with your friends! Please
link us
in your website/blog!
"A liberally educated person meets new ideas with curiosity and fascination. An illiberally educated person meets new ideas with fear." - James B. Stockdale
Parents, Call/SMS us now!
Strictly for parents & students.

Tricia:
9-6210-701
(9am - 9pm daily)
(24/7 available)
Enquiry from Tutors


Please read FAQ first!
(24/7 available)
Daily Tuition Assignments Jobs Update
Be notified when there is new tutoring job available. New tuition assignments are bundled up in a single email daily for you. You can unsubscribe at any time.


This is not for registering as tutor.
Please read details.
Tuition Tutors Needed!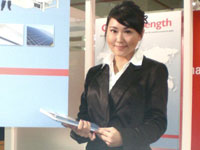 We believe that tutoring requires lots of patience and creativity. If you have the passion and are keen to be a home tutor, do
register as a tutor
to become part of our passionate and dedicated team now.
Testimonials
Smart Tuition Singapore has helped my daughter find a caring and effective tutor. My daughter shows more interest in her studies now, especially in Mathematics. Hope you get a suitable tutor through their excellent service as well! - Mrs Ng
Tutor Michelle prepared our daughter successfully for her 'O' Level Examination within a very short period of time. We did not expect her to be able to get into a Junior College with her usual results. We were very pleasantly surprised and thoroughly satisfied with Smart Tuition's Tutor recommendation and would strongly recommend Smart Tuition to all other smart parents. - Mr and Mrs Tan
Feedback Needed
If you wish to comment about our services, give testimonial to a tutor or report on any bug, do
contact us
!
Our Affilates
Photography Services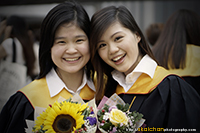 Local
photographer
for portrait and event photoshoot, such as graduation, birthday... etc.