Home Tutor ID: 7616
Hariom (Jani)
IDENTIFICATION VERIFIED

Qualification verified: 'A' level


| | |
| --- | --- |
| Age: | 23 |
| Gender: | male |
| Nationality: | Indian |
| Race: | indian |

Tutoring Experience:
3 years

Highest Qualification:
'A' level
Education History

NIE trained:
No
Integrated Programme:
No
Secondary School:
Chinmaya international school
Junior College / Polytechnic:
Chinmaya international school (Science)

University:
NUS (Physics)
(Currently attending)
Results:
O level equivalent: 94%

A level equivalent: 94%

NUS University CAP: 4.81/5

Preferences

Minimal Expected Rate:
$35
Student's Gender:
No preference
Tutoring Location:
West, Central/City, North, East, North East
Teaching IP Students:
No

Tutoring Subjects

Pre-School:
-
Primary School:
Maths, Science
'O' Level:
A Maths, E Maths, Physics, Science (lower sec)
'A' Level:
Maths, Physics
Polytechnic and above:
-
Music:
-
Foreign Language:
-

Self Introduction

Having gone through different levels of the education system, from primary to university, I have experienced learning from different teachers, who have varying approaches – each having some pros and cons. In my understanding, I believe that the best method to education is that of mentoring.



In this case, despite the complicacy of the subject, the mentor presents the contents in a friendly, familiar and recognizable manner, without diluting the depth and integrity. The focus is laid on maximizing the understandability and perceptibility of the student. My principle aim is to engulf the student in the flow of the content - at times by arousing curiosity and other times by telling a story behind the phenomenon. This strikes at the core of the student, making the whole learning experience more relevant and lively.


Many times, due to large class size, a teacher is not able to achieve this and hence, I try to follow this as a tutor. Alongside, I also direct the student on improving the self study skills; so that in the longer run he becomes not only successful, but also self-dependent. My spirit of teaching is embodied in the common phrase "True giving is not only giving the hungry man a fish, but also teaching him how to fish for himself!"

I use this method on 1st year university students, in a program called Special Program in Science (NUS). My mentees have generally reflected a positive feedback, saying that they have not only learned science but also learned how to learn. Another very fulfilling remark has been that they have enjoyed the whole studying experience (as opposed to studying just for exams sake).

As much as the mentor, the mentee too has a quintessential role to play. If understanding did be ten steps and the mentor takes eight, the last two have to be filled in by the student! The two being Preparedness and readiness to learn. A complete and fulfilling learning experience can only emerge from the efforts of both parties – the mentor and the mentee – alike.
∴   Registered: 24 May 2012 ↵   Last Login: 06 Jul 2012 ↵   Last Modified: 08 Jun 2012 ↵
Notes:
Tuition rates of all home tutor are subjected to many factors, such as level of tutee and subject. The "Minimal Expected Rate" does not necessary apply to you or your child.
Smart Tuition verifies only the identity and qualification of our home tutors, and the results are indicated at the top of the page and under the tutor's name.
Smart Tuition has warned our home tutors regarding the accuracy of the information provided and we bear no responsibility for any wrong or inaccurate information stated.
The contents may not be updated timely.
The tutor is subjected to his/her availability and Smart Tuition will recommend other suitable tutors to you if the tutor is not available.
There is no free trial of lesson. You can, however, change the tutor after any lesson if he/she is not up to your standard.
Please indicate the tutor's ID in the request form if you find him/her suitable.
Like this page? Share with your friends! Please
link us
in your website/blog!
"Often, when I am reading a good book, I stop and thank my teacher. That is, I used to, until she got an unlisted number." - Source Unknown
Parents, Call/SMS us now!
Strictly for parents & students.

Tricia:
9621 0701
(9am - 6pm daily)

Eng Teck:
9748 1660
(6pm - 9pm daily)
(24/7 available)
Enquiry from Tutors


Please read FAQ first!
(24/7 available)
Daily Tuition Assignments Jobs Update
Be notified when there is new tutoring job available. New tuition assignments are bundled up in a single email daily for you. You can unsubscribe at any time.


This is not for registering as tutor.
Please read details.
Yoga Classes in Singapore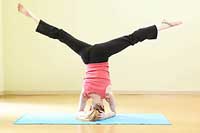 Smart Tuition has started an exclusive partnership with Yogavihara. Find out about the special rate for taking up
yoga classes
at Tanjong Pagar!
Personal Tutors Needed!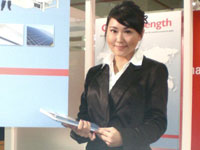 We believe that tutoring requires lots of patience and creativity. If you have the passion and are keen to be a home tutor, do
register as a tutor
to become part of our passionate and dedicated team now.
Testimonials
Smart Tuition Singapore has helped my daughter find a caring and effective tutor. My daughter shows more interest in her studies now, especially in Mathematics. Hope you get a suitable tutor through their excellent service as well! - Mrs Ng
Tutor Michelle prepared our daughter successfully for her 'O' Level Examination within a very short period of time. We did not expect her to be able to get into a Junior College with her usual results. We were very pleasantly surprised and thoroughly satisfied with Smart Tuition's Tutor recommendation and would strongly recommend Smart Tuition to all other smart parents. - Mr and Mrs Tan
Feedback Needed
Home tutor, Private tutor?
In Singapore, tuition teacher is also known as tuition tutor, home tutor, private tutor or personal tutor.
Our Affilates

Smart Tuition is a proud affiliate of
Smoke For What
,
Life is so Beautiful
and
We Love Singapore
because we believe in creating healthy bodies and minds for the future generation of Singapore.