Home Tutor ID: 16437
Chen Gim (Lim)
IDENTIFICATION VERIFIED

Qualification verified: 'A' level


| | |
| --- | --- |
| Age: | 24 |
| Gender: | female |
| Nationality: | Singaporean |
| Race: | chinese |

Tutoring Experience:
No experience

Highest Qualification:
'A' level
Education History

NIE trained:
No
Integrated Programme:
No
Secondary School:
Methodist Girls School
Junior College / Polytechnic:
National Junior College (PGME(4 H2))

University:
National University of Singapore (Computer Science)
(Currently attending)
Results:
'O' level:
-A Math, A1
-Math, A1
-Geography, A1
-Combined Humanities(History), A2
-Physics, A2
-Chinese, A1
-Higher Chinese, A2
-English, A2
'A' level:
-H2 Math, A
-H2 Economics, A
-H2 Geography, A
-H2 Physics, B

Preferences

Minimal Expected Rate:
$30
Student's Gender:
No preference
Tutoring Location:
West, North East
Teaching IP Students:
No

Tutoring Subjects

Pre-School:
Pre-School
Primary School:
Chinese, English, Higher Chinese, Maths
'O' Level:
A Maths, Chinese, E Maths, Geography, Higher Chinese
'A' Level:
AO Chinese, Economics, Geography, Higher Chinese, Maths
Polytechnic and above:
-
Music:
-
Foreign Language:
-

Self Introduction

I am a responsible and patient person. If you choose me as your child's tutor, I will guide and help the student gain more knowledge to perform well in his, or her, studies. I prefer not to spoon feed students or do the student's homework, however, I would gladly guide them if they need help.
∴   Registered: 28 Aug 2015 ↵   Last Login: 14 Feb 2016 ↵   Last Modified: 14 Jan 2016 ↵
Notes for clients:
Tuition rates of all home tutor are subjected to many factors, such as level of student and subject. The "Minimal Expected Rate" does not necessary apply to you or your child.
Smart Tuition verifies only the identity and qualification of our home tutors, and the results are indicated at the top of the page and under the tutor's name.
Smart Tuition has warned our home tutors regarding the accuracy of the information provided and we bear no responsibility for any wrong or inaccurate information stated.
The contents may not be updated timely by the individual tutor despite he/she can login to update or delete the profile at any point of time.
The tutor is subjected to his/her availability and Smart Tuition will recommend other suitable tutors to you if the tutor is not available.
There is no free trial of lesson. You can, however, change the tutor after any lesson if he/she is not up to your standard.
Please indicate the tutor's ID in the request form if you find him/her suitable.
About our tutors:
Every tutor signs up with us on his/her own accord and our team is overwhelmed with a large pool of talents - we do not and neither need to buy any tutor's data.
This tutor has enabled the public listing feature, which can be disabled after logging into the account. This means that some of our fantastic tutors can only be viewed by our coordinators.
To remove this profile, as agreed in the service agreement during registration, this tutor has to log in and delete the account manually instead of approaching us.
Like this page? Share with your friends! Please
link us
in your website/blog!
"Often, when I am reading a good book, I stop and thank my teacher. That is, I used to, until she got an unlisted number." - Source Unknown
Parents, Call/SMS us now!
Strictly for parents & students.

Tricia:
9-6210-701
(9am - 9pm daily)
(24/7 available)
Enquiry from Tutors


Please read FAQ first!
(24/7 available)
Daily Tuition Assignments Jobs Update
Be notified when there is new tutoring job available. New tuition assignments are bundled up in a single email daily for you. You can unsubscribe at any time.


This is not for registering as tutor.
Please read details.
Tuition Tutors Needed!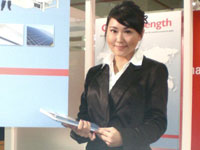 We believe that tutoring requires lots of patience and creativity. If you have the passion and are keen to be a home tutor, do
register as a tutor
to become part of our passionate and dedicated team now.
Testimonials
Smart Tuition Singapore has helped my daughter find a caring and effective tutor. My daughter shows more interest in her studies now, especially in Mathematics. Hope you get a suitable tutor through their excellent service as well! - Mrs Ng
Tutor Michelle prepared our daughter successfully for her 'O' Level Examination within a very short period of time. We did not expect her to be able to get into a Junior College with her usual results. We were very pleasantly surprised and thoroughly satisfied with Smart Tuition's Tutor recommendation and would strongly recommend Smart Tuition to all other smart parents. - Mr and Mrs Tan
Feedback Needed
If you wish to comment about our services, give testimonial to a tutor or report on any bug, do
contact us
!
Our Affilates
Photography Services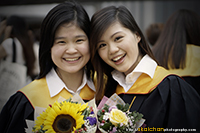 Local
photographer
for portrait and event photoshoot, such as graduation, birthday... etc.