Home Tutor ID: 14051
Esther (Cheng)
IDENTIFICATION VERIFIED

Qualification verified: Master


| | |
| --- | --- |
| Age: | 38 |
| Gender: | female |
| Nationality: | Singaporean |
| Race: | chinese |

Tutoring Experience:
16 years

Highest Qualification:
Master
Education History

NIE trained:
No
Integrated Programme:
No
Secondary School:
Nanyang Girls High
Junior College / Polytechnic:
Hwa Chong Junior College (Arts)

University:
NUS (Psych/Public Admin)

Results:
O Level - A1 for HIgher Chinese, History, A end E Math
A2 - Pure Chemistry, Pure Physics
B3 - English

A Leve - A - HIstory and Econs
B - English
C - Higher Chinese

Preferences

Minimal Expected Rate:
$50
Student's Gender:
No preference
Tutoring Location:
Central/City, North, East, North East
Teaching IP Students:
IP & IB

Tutoring Subjects

Pre-School:
-
Primary School:
English
'O' Level:
English, History, Social Studies
'A' Level:
-
Polytechnic and above:
-
Music:
-
Foreign Language:
-

Self Introduction

I love history and languages and I've always enjoy teaching. Upon graduation from the University, I'd decided to combine the two things that I enjoy to be an English and Humanities teacher in a local school for 8 years. During this period I was blessed to be able to work with students from very diverse background - both local and international. I had students who were high achievers and those who were struggling to hit the passing grade under my tutelage.

I'm a firm believer of lifelong learning. I have a keen interest in the formulation of policies and social issues. While working as a humanities teacher, I'd decided to pursue a postgraduate programme in public administration with the Lee Kuan Yew School of Public Policy, NUS.
THe opportunities to interact with government officials and members of NGO from different continents during the 2 years broadened my horizon and challenged my teaching, which I cherish deeply.

With the arrival of my young sons, I'd decided to leave full time teaching for full time tutoring so as to spend more time with them in their formative years.

Subjects that I tutor include O level English and Combined Humanities, IB/IP English, General PaperAP History etc.

I'm currently tutoring 7 lower secondary students in English, as well as a handful of students in Upper Secondary English and IB Humanities. (As of April 2016)

Some testimonials from students:

ďI was scoring E8s and F9s consistently for Social Studies and Pure History since Secondary 3. However, after 6 months of patient guidance by Teacher Esther , I scored B3 for both my subjects in tje 2015 O Level Examination. Thank you!

Eleanor, Anglican High School (2015)


Although I felt that I had a good command of English, I was only scoring B3/4 on average for my English.
Esther's teaching helped to demystify the EL paper. The comprehension cheatsheet, key words analysis and writing practices boosted my confidence. I was able to understand the kind of questions asked and how to answer them appropriately.

I scored a distinction (A2) in O Level 2015 Examination! Thank you !

Keanne, Presbyterian High School (2015)



I am from CHina and struggled with English. Under the patient tutelage of Teacher Esther, I have seen a tremendous improvement in my English results. I find it much easier to tackle English homework in school now. Teacher Estherís teaching methods are very effective. My English improved from C6 to B4 in one semester!Ē

- Yining, Chong Boon Secondary School, (2015)



Ms. Cheng is the best teacher I've ever had. She made lessons interesting and surprised us with new ideas constantly. She taught me how to analyse situation from different perspectives and I am always looking forward to her lesson. Apart from teaching, she encouraged me through difficult times. Even after graduation, her words of encouragement helped me to complete my Diploma in Electrical and Electronics at Nanyang Polytechnic with excellent grade and currently Iím pursuing Degree in Electronics at National University of Singapore. I will always be grateful and thankful to her as a teacher who teaches from the heart and will always remember her encouragements.

Eric Chong (NUS 2015)
∴   Registered: 12 Sep 2014 ↵   Last Login: 08 Apr 2016 ↵   Last Modified: 08 Apr 2016 ↵
Notes:
Tuition rates of all home tutor are subjected to many factors, such as level of tutee and subject. The "Minimal Expected Rate" does not necessary apply to you or your child.
Smart Tuition verifies only the identity and qualification of our home tutors, and the results are indicated at the top of the page and under the tutor's name.
Smart Tuition has warned our home tutors regarding the accuracy of the information provided and we bear no responsibility for any wrong or inaccurate information stated.
The contents may not be updated timely by the individual tutor despite he/she can login to update or delete the profile at any point of time.
The tutor is subjected to his/her availability and Smart Tuition will recommend other suitable tutors to you if the tutor is not available.
There is no free trial of lesson. You can, however, change the tutor after any lesson if he/she is not up to your standard.
Please indicate the tutor's ID in the request form if you find him/her suitable.
Like this page? Share with your friends! Please
link us
in your website/blog!
"A good teacher is like a candle - it consumes itself to light the way for others." - Source Unknown
Parents, Call/SMS us now!
Strictly for parents & students.

Tricia:
9-6210-701
(9am - 9pm daily)
(24/7 available)
Enquiry from Tutors


Please read FAQ first!
(24/7 available)
Daily Tuition Assignments Jobs Update
Be notified when there is new tutoring job available. New tuition assignments are bundled up in a single email daily for you. You can unsubscribe at any time.


This is not for registering as tutor.
Please read details.
Tuition Tutors Needed!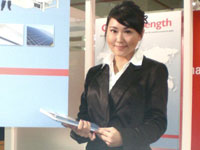 We believe that tutoring requires lots of patience and creativity. If you have the passion and are keen to be a home tutor, do
register as a tutor
to become part of our passionate and dedicated team now.
Testimonials
Smart Tuition Singapore has helped my daughter find a caring and effective tutor. My daughter shows more interest in her studies now, especially in Mathematics. Hope you get a suitable tutor through their excellent service as well! - Mrs Ng
Tutor Michelle prepared our daughter successfully for her 'O' Level Examination within a very short period of time. We did not expect her to be able to get into a Junior College with her usual results. We were very pleasantly surprised and thoroughly satisfied with Smart Tuition's Tutor recommendation and would strongly recommend Smart Tuition to all other smart parents. - Mr and Mrs Tan
Feedback Needed
If you wish to comment about our services, give testimonial to a tutor or report on any bug, do
contact us
!
Our Affilates
Photography Services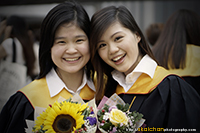 Local
photographer
for portrait and event photoshoot, such as graduation, birthday... etc.